Web Designer in India | Free Domain | Free Email |No 1 Web Designer in India 
best Website Design Services in India | No Advance Pay Plan Available too | No Hidden Charges | Premium Plan Starts at rs 6500 Only |Credit Card EMI Available on All Plans
No Advance Payment Need | Pay After Website Up and Running 
Gold
No Advance Payment (Call for this plan)

6 Pages ( Dynamic Website )

Domain and Hosting Exclude

Unlimited Business Email Id

Unlimited images and videos

Free SSL Certificate

100% Responsive Design

Unlimited (Bandwidth/ Space)

WhatsApp Chat Integration

Call Button Integration

Inquiry Form

Appointment Booking Form

24/7 Support (Phone/Email/Chat)

Social Media Integration

SEO Friendly Website

Admin Access
Platinum
1 Free Domain (.Com,.in,.org,etc.)

1 Year Premium Web Hosting Free

Unlimited Page ( Dynamic Website )

Unlimited Business Email Id

Unlimited images and videos

100% Responsive Design

Free Email Marketing Tool

Free Whatsapp Marketing Tools for Lifetime

Free SSL Cercificate

Unlimited (Bandwidth/ Space)

WhatsApp Chat Integration

Call Button Integration

Inquiry Form

Appointment Booking Form

24/7 Support (Phone/Email/Chat)

Social Media Integration

Payment Gateway Integration

SEO Ready Website

Google Search Console Setup

Sitemap Submission on Google

Website Traffic Counter

Google Analytics Software Setup

Anything Client Wants

Ecommerce Features (Contact us to sale above 50 Products)

Custom Design Website

Admin Access

Server Cpanel Access
203 reviews on
Features you will get from this Website Design Company in India are listed here
Pricing for Customized Website
Hi,
We'd like to introduce to you our explainer video service, which we feel can benefit your site 24siteshop.com.
Check out some of our existing videos here:
https://www.youtube.com/watch?v=zvGF7uRfH04
https://www.youtube.com/watch?v=cZPsp217Iik
https://www.youtube.com/watch?v=JHfnqS2zpU8
All of our videos are in a similar animated format as the above examples, and we have voice over artists with US/UK/Australian accents.
We can also produce voice overs in languages other than English.
They can show a solution to a problem or simply promote one of your products or services. They are concise, can be uploaded to video sites such as YouTube, and can be embedded into your website or featured on landing pages.
Our prices are as follows depending on video length:
Up to 1 minute = $239
1-2 minutes = $339
2-3 minutes = $439
*All prices above are in USD and include a full script, voice-over and video.
If this is something you would like to discuss further, don't hesitate to reply.
Kind Regards,
Georgina
Services are very fast and got my nice website within a week,Thanks.
I developed my institutions website from 24siteshop.com …nice design .. website is fully responsive…what i like is if you design website from this agency … maintenance will be equal to none….
I design my electrician portfolio website from 24siteshop.com … design was amazing…. But what I didn't like is renew. ..renew cost is Rs 1800 per year for domain and hosting… although its cheap….i dnt mind it…. overall the agency is amazing
I am a travel agent, 24siteshop.com design my website at very affordable price, features are nice , user can book through booking from , online payment, car booking , hotel booking ..nice you dnt need api for starter ….amazing design .. thanks 24siteshop
Services are very fast , got my ecommerce website at just 2 days …nice ..keep it up
Nice design, hosting is so chep price although nice speed…thanks 24siteshop.com
I designed a Ecommerce website for my store from this website design agency….and services are amazing….and the price..you can't compare to any website design company….i dnt know how they can afford to give you at that price….love it…Thanks Riyash(was my developer from this company)
Price is so affordable. I designed my wife's dental clicnic website in this agency..Love it ..Support is amazing they give you video on how to use the website and everything ….Totally Recomended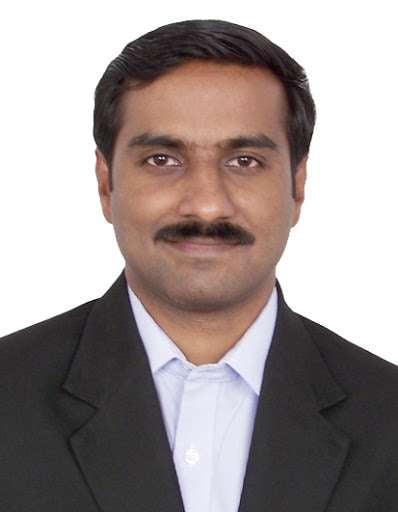 "i got my website build by 24Siteshop for free in 2014 . I am so happy with their services .They will provide you free Website Love it .
-leading Grocery Website Owner
In other web design agency , if you ask price they will start from Rs 20000 and it goes upto 2lakh ...But i got my website from this agency for free...I couldn't belive in first time ...but its true they are building website for free.Love it
-Leading Shoes website owner
"In return they will only ask for review and rating its amazing ..i give them 1000000Star LOL, Love the agency..i think they have web design school ..and they are looking for live project to gain experience for their students..its a win win situation they get experience and we get website ...love it "
-Local Shop Owner with Website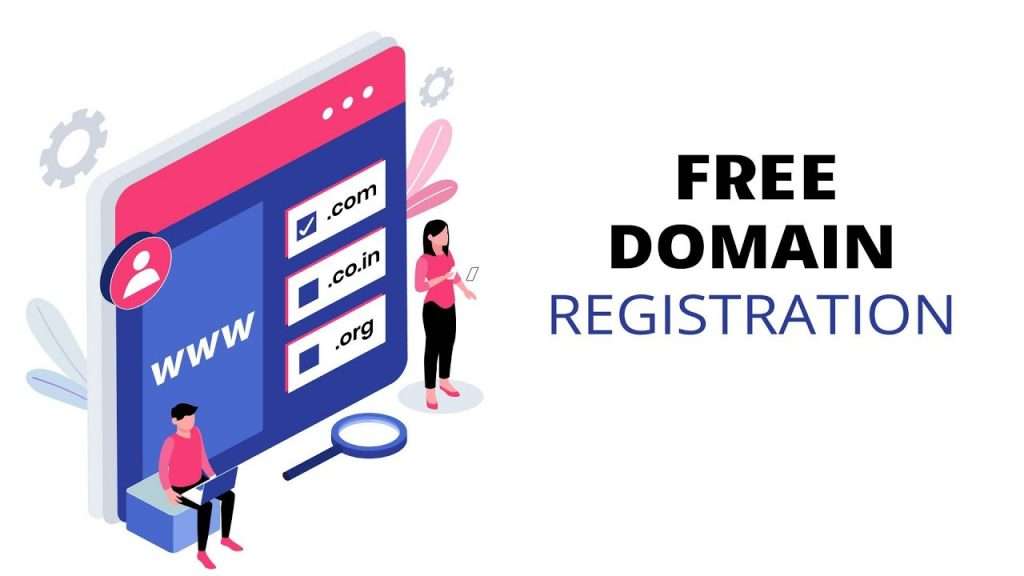 The first step in building your own website is chosing your domain name so that people can find you from anywhere around the world in internet.It may cost you high amout of money if competition is there .But We Free Web Design Services in India  will give you a free domain name by your choice and that too .com extension
Creating a website for your business is not a big deal if you find right agency like 24siteshop who will create you free website, but the most important thing about online buisness or any business is marketing . Thats why We Free Web Design Services in india  builds website which is SEO ready or SEO ( Search Engine Optimization ) Optimized so that you can get revenue from the very first day of launcing your website on internet.
Google Adsense Ready Website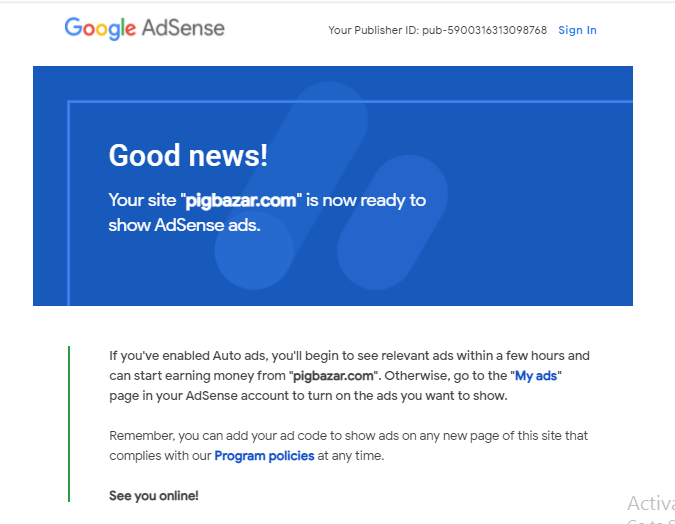 One of the most important and critical task in online business is to get approval from Google Adsense to earn money online .But you dnt have to worry about a thing because We Free Website Design Services in india builds website and deliver to customer after approval of google adsense as i told you before we build SEO ready site .In order to make a site SEO ready we have to write article in it , So it also helps in Adsense Approval. All i can say is just contact our team and everything will be fine .You wil get SEO ready and Adsense Approved Website from us
If you are building a E -Commerce website from us or thinking about to contact us for ecommerce website then it will  be a bonus for you because We Free Web Design Services in India will give you a payment gateway ready website which will help you to collect payments from your customer through Google Pay, Phone Pay ,Paytm , Internet Banking , Credit/Debit Card and Many more options for free.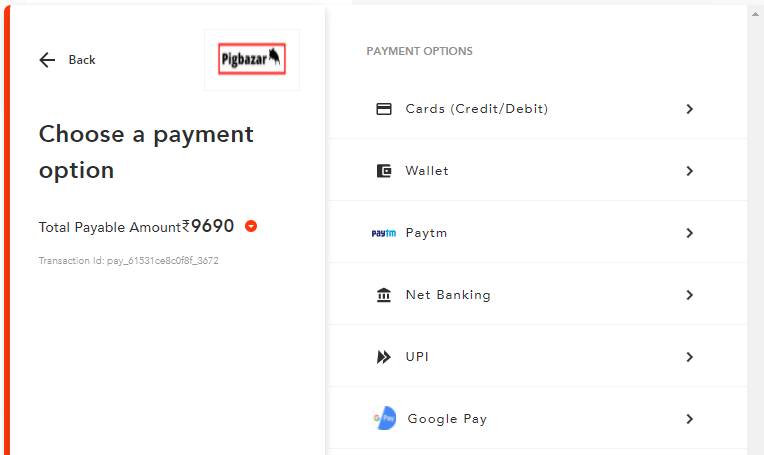 Why we don't charge for any website design ?
>>>  We have more than 200 Students who are web developer from our school. They are ready but they need some real live project to work on.
That's why we don't charge any of our design skill. It's a win win situation you get your website for your business and in return our students gets experience to work on real live project. That's our goal right now. Just give us a call and we will create you your website for free. Thanks
We help local business to build an online
profitable brand of their own

Research & Analysis
As we are best web designer in India Let us research Goreswar market needs and deep analysis so that we can provide you the most user friendly advertisement
Marketing Strategy
Tell to the best web designer in India about your business and our team will bring you some new and unused marketing strategy for your business in Your City
Growth Business
We assure you that if you use our services to promote your business you will have minimum 70% Growth in first year in your area on Your City or all over india if you are broad minded
All kinds of marketing we provide for your business

Our customer always happy
with our services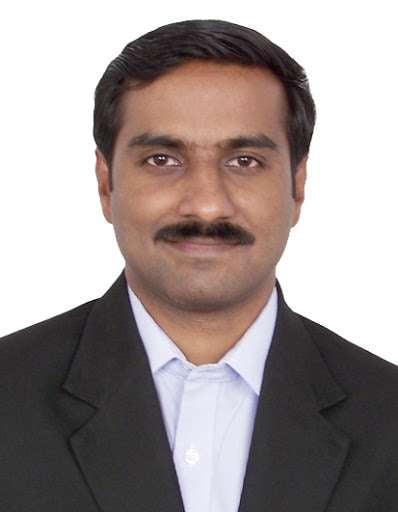 "i got my website build by 24Siteshop in 2014 . I am so happy with their services .It has a pay when done system - love it "
-leading Grocery Website Owner
"My website is running smothly since 6years .I have sold more than 5lakh shoes in my website . I paid 24siteshop when website is 100% Complete -No advance"
-Leading Shoes website owner
"I got my first website build by 24Siteshop and i am so happy with their services . Now i am selling my own products on my own website and accepting payments right on my website "
-Local Shop Owner with Website